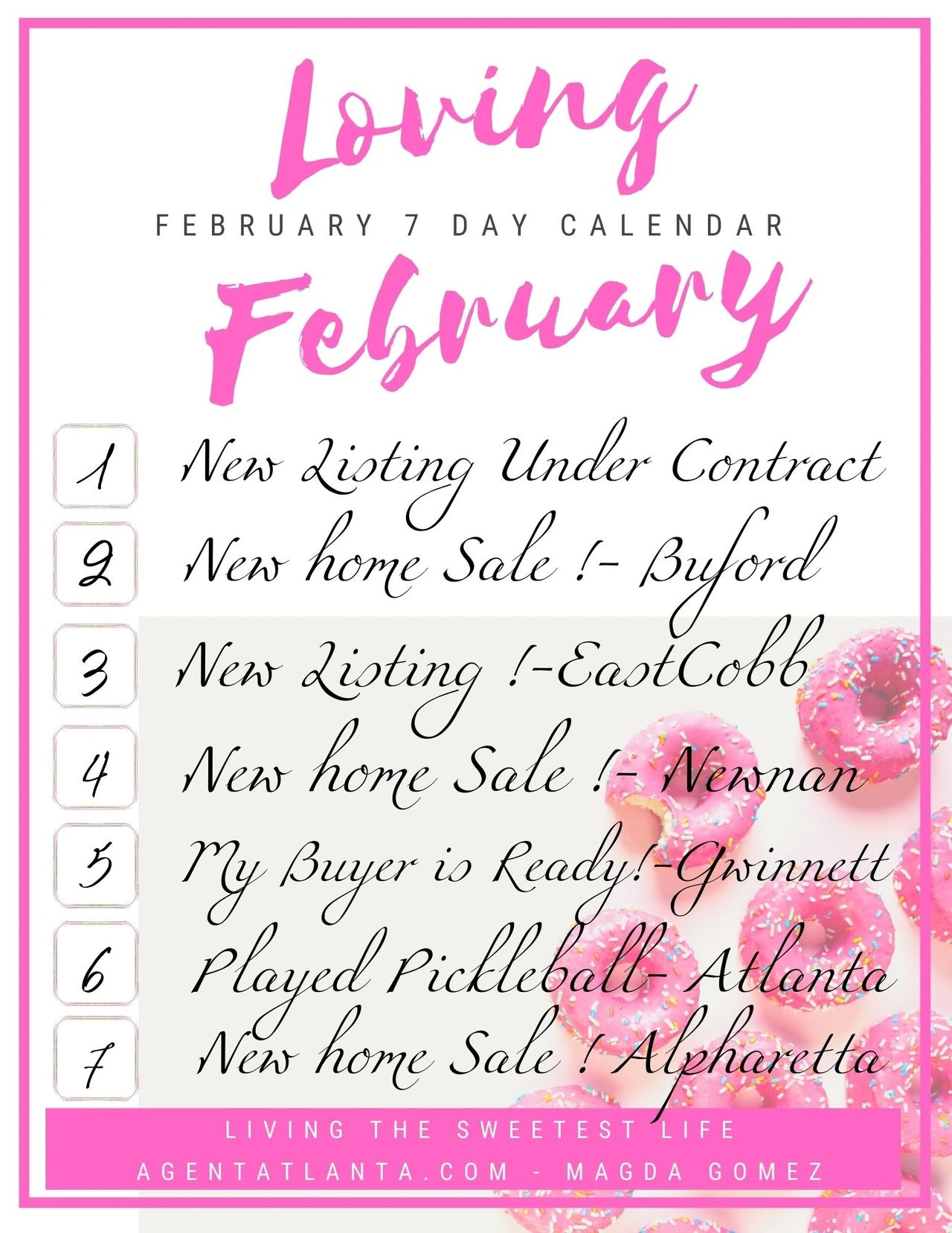 Winter is moving over. For the past 22 years in real estate in Atlanta, I am always surprised when January 2nd comes around. Anxiously, I am waiting for the year to start. The phone starts ringing galore! Usually, in the last 3 months of the year, I concentrate on heavy marketing for what the next few months will yield. It is a proven method. The effort you put in place today in real estate marketing will produce sales in 2-3 months. Here is the "proof is in the pudding" image.
I am Thankful for the loyal customers that always come back to me for real estate advice, sales and referrals.
A busy start, but happy to be healthy and find time to play Pickleball. My favorite pass time besides my Grandma duties! Ohhh, I love this sport so much. I hope one day you can enjoy the feeling of power when you smash this little plastic Wiffle ball like a yellow ball. Great stress reliever. I don't think about anything except my concentration on playing the best I can- But I am human and not a Pro- so yes, I do hit the ball out, wide, and leave it on the net as well. Mistakes that give you the opportunity to learn and be a better player, a better you.
Spring is just around the corner- keep working hard- stay healthy and go play too. Balance!